[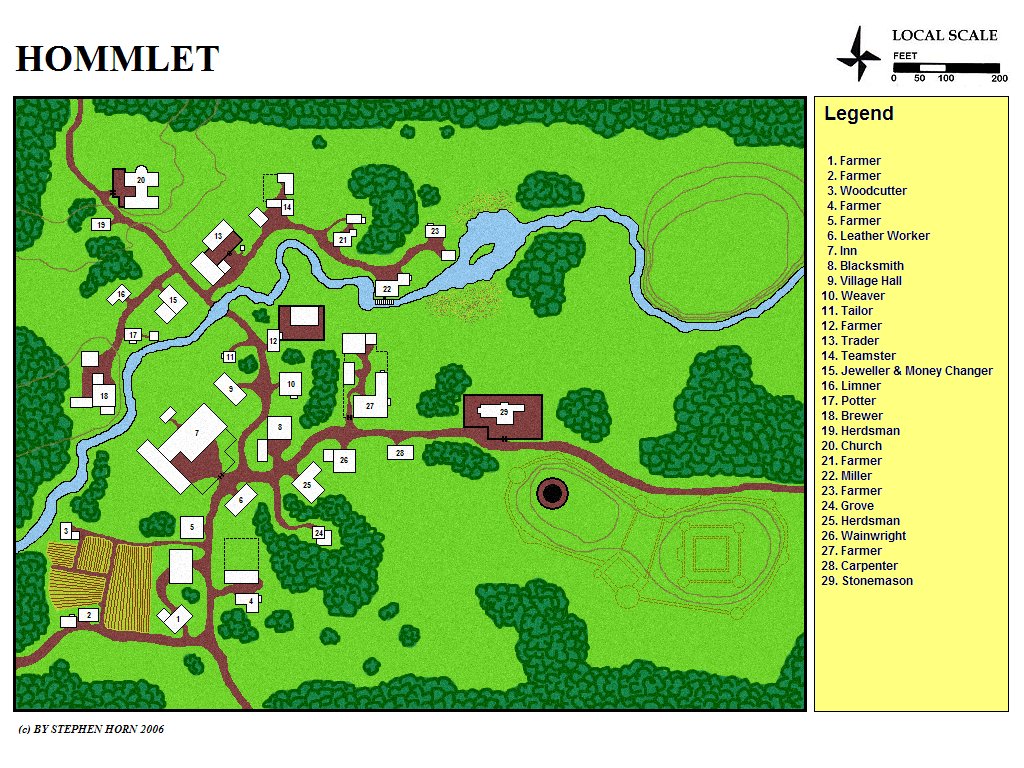 ]
The dusty, rutted road is lined with closely-grown hedges of brambles and shrubs. Here and there it cuts through a copse or crosses a rivulet. To either hand, forest and meadow have given way to field and orchard. A small herd of kine graze nearby, and a distant hill is dotted with the wand stone chimneys with thin plumes of blue smoke rising from them. A road angles west into the hill country, and to either side of the road ahead are barns and buildings — Hommlet at last!
Information On Hommlet People and Locations:












The town council consists of the following people:
Jaroo, the druid of the Grove

Terjon, chief cleric of the church

Elmo's father, Captain of the militia

Ostler, the Innkeeper

Mytch, the Miller

Burne, the magic-user

Rufus, Burne's associate
Back
Last edited by bburdi02, January 31 2016 22:40:37. Open game article. You can edit it once you log in.